Testimonials
See why Sienna is ergonomically superior to other rigs
Unsolicited comment:
"I think the front panel is without a doubt the prettiest in all of ham radio right now and it's hard not to stare at it and appreciate its excellent ergonomics."

See why we know you'll be successful building even a complex kit!
Unsolicited comments:
[During construction] "I have to tell you, it's been a lot of fun so far, I feel like I am 15 again putting together my HR-1680.
[After front panel construction] "I love the menu. Much easier than my Icom 746Pro" - Nebraska
-----------------------
"Last night I had more fun than I have had in years, listening to the Dodger game on my R390A and building my Sienna. It does not get much better than that!" - California
-----------------------
"I have just finished building DCD Board/Tuner. It was straightforward and easy to build. Thank you for giving me a happy time." -- Japan
-----------------------
[During construction] "The front panel is now complete - beautiful. [An engineer friend] is here this weekend and he is quickly becoming a believer. I am about done with the IF Filter board - wonderful layout and the Express PCB files save a lot of time that really is otherwise wasted."
[After construction] "Sounds absolutely fabulous and easily as good as my 7700. What I have so far is a beautiful RX with unparalleled component quality - all stainless hardware, Teflon coax jumpers etc. I bought a bunch of front end filters for Sienna and am delighted there too. One of the only rigs I could operate without need for an owners manual! Next comes the 10W P.A." -- North Carolina
-----------------------
"I am listening to 20 M SSB side by side with my 756 Pro III. The ICOM is on a beam, the Sienna is on a vertical. Very nice audio. S meter readings are within 1-2dB." -- Colorado

From a qrz.com forum (equipment reviews), from wb6vhk: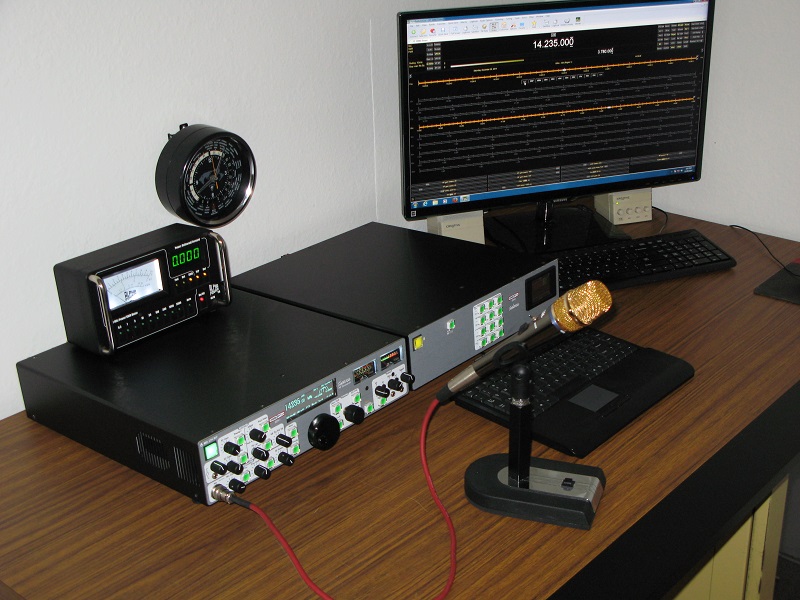 It was a very straightforward kit to build and the quality is the best I have ever seen for a kit radio. When you get done building it you will really have something. It took me around 35 hours to finish it and around 2 hours for alignment and some finishing touches. The radio sounds awesome!

I will give this radio a solid 5 stars for its innovation, quality, ease of construction, and well written manual. Anyone with basic soldering skills, common sense, and the ability to follow the manual will have no problems building this radio.
My new front panel was promptly built ( around 4 hours) and installed on the radio ( around 25 minutes ). I also purchased and installed the Inrad 70.455 MHz roofing filter. This radio is a absolute joy to play with and listen to. It will only get better as I add more filters. Even though this is a "up conversion" receiver it is surprisingly quiet, even with both of the preamps turned on.

What you cannot really see in the pictures of this radio too well is the quality of the components. All of the coax interconnect cables are milspec, and while the chassis is aluminum, the front panel [is] heavy gauge steel. ( the cabinet is powder coated black ). I like how the buttons light up when depressed ( letting you know when that function is on ) and both of the tuning encoders are velvet smooth. The knobs are very high quality, and the display is just about the nicest I have ever seen for a radio.
Comments on eHam:
http://www.eham.net/reviews/detail/8766

Premium Receivers: http://www.eham.net/ehamforum/smf/index.php/topic,66144.0.html